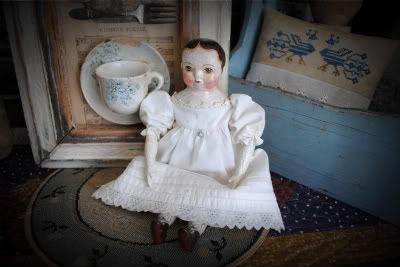 Good morning all....I don't know about you but I am so very ready for spring!! We will be in the high 70's here in upstate New York this weekend and I am ready! I will be slowing down a bit on doll making because hubby and I own a summer business and will soon be very busy!
Well..this is little Beatrice. She is an Izannah Walker inspired doll and such a sweetheart. She is Tempy's little sister, don't they look alike! She is about 10 inches tall and all dressed in vintage cream. I just love dolls dressed in cream, so vintage looking.
Hope you all have a super day!