ADELLA HAS SOLD~~~~Thank you Marilyn!
Good afternoon everyone! I hope everyone had a lovely holiday season. It seems like forever since I posted last. We have been extremely busy with icefishing now that the baitshop is open again.
Well, I did find time to create little Adella. She is a Queen Anne inspired doll and measures only 9 1/2 inches tall. She will be listed on TDIPT site 01/14/11 Friday night night at 9 pm. Just click on the link on the right of this page.
Have a super night and thanks for stopping by!
Kimberly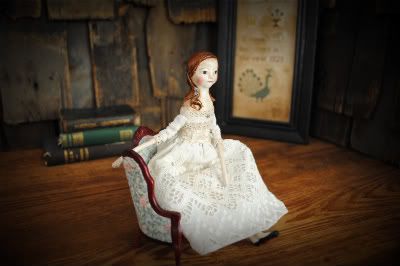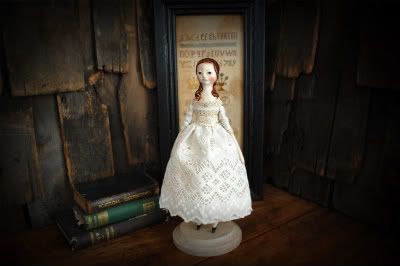 ">